The action and its aims
Under the 'policy and coordination' workstream of the emergency KFMW programme, GAIN's aim was to empower food market stakeholders, enhance local government food policymaking and, ultimately, ensure the most vulnerable local people had access to nutritious and safe food.
The action involved in-depth engagement with local stakeholders and empowering them to co-design food policy options that could address Machakos' unique set of pandemic challenges.The approach was gather evidence in a rapid manner and then work with local stakeholders to co-design a selection of tailor-made practical policy options, to be presented to the local government in the form of a Toolkit.
Why was it needed
Before the pandemic, Kenya was already dogged by food insecurity and its associated public health issues. The national prevalence of moderate to severe food insecurity was almost 70% for the 2018–2020 period, an increase of 15% on the 2014–1016 period.1
To curb COVID-19 the national government ordered a lockdown, which included travel restrictions, school closures and the shutting of urban food markets. Successive waves were met with partial lockdowns, involving curfews and mandatory face mask wearing in public places, like markets.
Despite these measures, the virus hit Kenya hard. The capital, Nairobi, was severely impacted. High infection rates, food supply disruption, healthcare service constraints, diminished economic activity and rising debt were widely reported.
Lying just 60km southeast of the capital, Machakos soon fell victim to similar trends, although the true scale of the local pandemic was difficult to determine. With a population of around 1.4 million2, the county was in the midst of rapid urbanisation.3,4 Living in informal settlements, a large proportion of its residents had limited access to healthcare and many families struggled at home, without reporting cases.
Environmental disasters and border closures inflamed an already difficult situation. So many local people are still reliant on subsistence farming, flooding and drought devastated harvests of maize sorghum and beans. Swarming desert locusts in eastern Kenya caused further crop loss. With its semi-arid climate, Machakos typically sources food from nearby counties like Kiambu and Busia – as well as from across the Tanzanian border. This reliance on external food sources made it especially vulnerable to pandemic-induced disruption in the supply chains.
The result of this converging set of challenges was that its vulnerable communities – including women, children, the elderly, those with pre-existing health conditions and those on low incomes – were at risk of losing their access to safe, affordable and nutritious foods.
When was it introduced
In July 2020, planning for the KFMW programme began and implementation of the policy and coordination workstream started in late September 2020. Final workshops were conducted in November 2021, when the Machakos Policy Options Toolkit became available.
Who initiated it, who is involved
As well as local Kenyan and global GAIN teams, in Machakos County developing the Toolkit involved market vendors, women vendor groups, market committees and small and medium-sized enterprises linked to traditional urban food markets and county government policymakers. Some national government representatives were also involved because of their links to the county markets.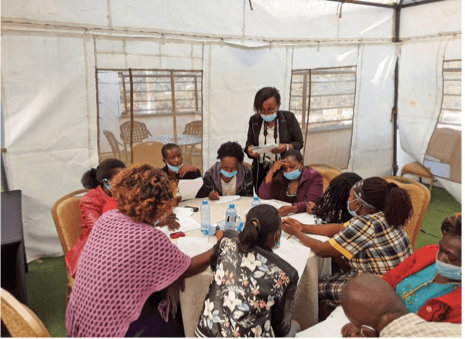 Impacts to date
The result, to date, is that the Toolkit provides the Machakos County government with a raft of realistic practical ideas for improving local food policymaking. It outlines market stakeholders' priorities and linked policy options in seven areas, with the top three as follows:
Food safety was identified as the most urgent challenge. Stakeholders came up with policy options such as the urgent establishment of waste management protocols, the introduction of food hygiene training and the appointment of food market vendor champions.
Market infrastructure was another area that local people deemed critical. The suggested policy options included the creation of gender-balanced stakeholder teams to manage market operations and explore infrastructure investment opportunities, especially concerning sanitation and cold storage.
The increasing number of informal vendors selling food on the streets was the third issue. To counter this problem, the policy options included the development of integrated networks of wholesale markets, retailers and vendors that could link in street vendors by formalising their status.
Note
GAIN's Keeping Food Markets Working (KFMW) programme is an emergency response to the COVID-19 crisis, providing rapid support to food system workers, to small and medium enterprises supplying nutritious foods, and to keeping fresh food markets open. To find out more about this program visit https://www.gainhealth. org/impact/our-response-covid-19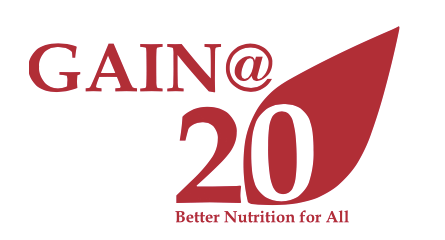 Footnotes:
Kenyan National Bureau of Statistics. (2019). 2019 Kenyan Population and Housing Census: Volume II.