Food Action Cities
About us
The food system is a useful entry point for local-level policies and programmes
Food Action Cities is future-facing and empowering, facilitates local and global food system and improved nutrition advocacy, and both scales and diversifies 'city to city' sharing of experiences gained through efforts to transform urban food systems for the benefit of all. This Food Action Cities web platform:
is accessible via the internet on a variety of electronic devices e.g. computer, tablet and mobile phones;
has enhanced search functionality to expand the reach and utility of 'city to city' sharing,
succinctly informs cities about advocacy and transformation opportunities across multiple entry points in the urban food system, and
shares articles and spotlights a selection of case studies to inspire and draw attention to topical content and transformative urban food system actions.
Cities face the huge challenge of ensuring that nutritious, safe, and sustainable food is available to all residents and that it is affordable and desirable. Today, this challenge is more critical than ever before because of the marked demographic shift from rural to urban areas and the growing 'double burden' of malnutrition consisting of undernutrition and overweight/obesity. City governments on their own and in partnership with other food system stakeholders are vital actors to instigate actions to shape urban food systems with the aim of improving nutrition for all.*
With this goal in mind, the Food Action Cities web platform offers cities a tool to share lessons learned, resources, and successes experienced. Tried and tested actions can be replicated or adapted to new contexts without each city needing to start from scratch. The web platform builds on and amplifies the value of the partners, GAIN, MUFPP, and RUAF, with an initial compilation of 70 cases in the 'Menu of actions to shape urban food environments for improved nutrition' (2019) document. It also invites cities to be part of the conversation.
Learn more about FoodAction Cities:
Listen to our new podcast: Better Food Systems for Healthier Cities:
You can also listen to the podcast and other GAIN episodes.
*Adapted from: Halliday, J., Platenkamp, L., Nicolarea, Y. (2019) A menu of actions to shape urban food environments for improved nutrition, GAIN, MUFPP and RUAF.
We aim to
Promote the inclusion of nutrition in city governance and urban food system activities
Support the fundamental role of city governments and the use of governance to address urban malnutrition
Share good practices and lessons learned
Leverage Cities experience with the private sector to promote multisectoral engagement and alliances for better urban nutrition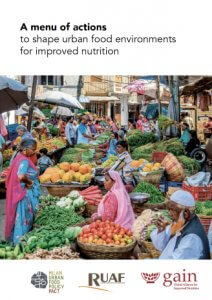 The Menu of Actions, published in 2019, by partners GAIN, MUFPP and RUAF, is intended as a reference document. It uses 70 case studies to inspire and encourage cities around the world to initiate their own actions to improve food security and nutrition by re-shaping the food environment. These cases are also accessible and searchable via the Food Action Cities web platform. The menu is framed by the notion of the urban food environment, which is expanded using the 'food systems' view in the Food Action Cities website. As such this website has seven themes which further unpack availability and accessibility, and attend to rural-peri-urban-urban food chain linkages as well as food safety and agreements and partnerships. Download the 2019 'Menu of Actions' document here.
Halliday, J., Platenkamp, L., Nicolarea, Y. (2019) A menu of actions to shape urban foodenvironments for improved nutrition, GAIN, MUFPP and RUAF.
Food Action Cities is generously supported by the Netherlands Ministry of Foreign Affairs and the Water Land and Ecosystems Programme, led by International Water Management Institute.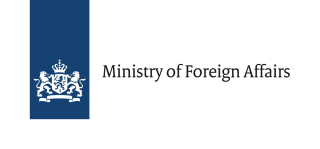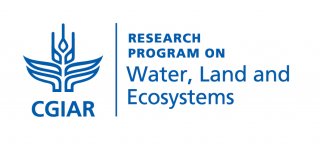 Do you have any questions about the Food Action Cities platform? Use the contact button below to contact us.